My 29th birthday is in 2 weeks. (Feel free to mark your calendars! ;) )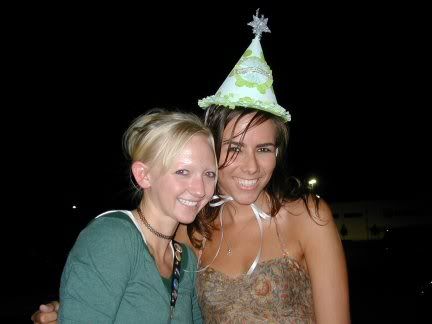 My 23rd birthday. I was a lot cooler then.
When I woke up this morning, I was pleasantly surprised to receive quite a few birthday greetings from some of my favorite establishments. Sephora is offering a free gift of mascara, eyeliner and eyeshadow. I'll be able to get a free sandwich from Bagel Beanery. Gap sent a coupon for 25% off any purchase and American Eagle/Aerie sent a 15% off coupon. (AE? You're looking lame compared to everyone else...)
September is shaping up to be a great month.