In
February I posted
the outfits I had picked out for LuLu to wear home from the hospital.
I bought the girl outfit in 0-3 months. The acorn outfit was a preemie/newborn size. I didn't realize that Janie and Jack sizes run a little big. The girl pants were completely too big. They tucked her shirt into her pants for the hospital picture.
Luckily Faith gave us an outfit with pants that matched the shirt. They fit a lot better, so Tillie wore them home instead.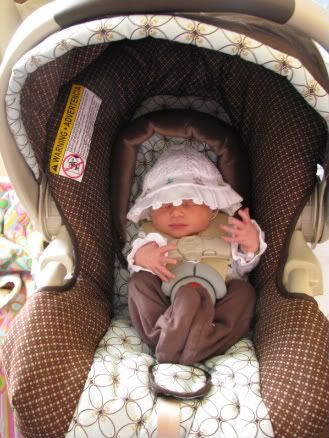 You can see on the right sidebar that the acorn outfit fit right away.
The fairytale outfit? Today, at 3 months, 3 weeks and 2 days, she can finally keep the pants on.