Even though she's the oldest, she hasn't been exempt from hand-me-downs. I dressed Tillie in another one of
my
outfits today. She stopped smiling the moment I took her outside for a few pictures.
I guess there's just too much to look at.

Dappled in sunlight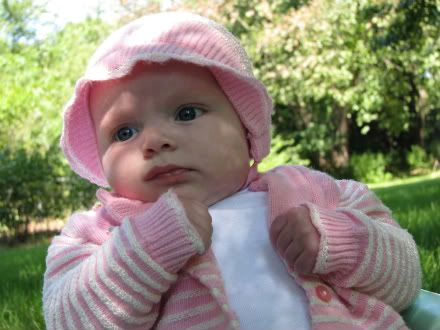 "Oh, you want me to pose?"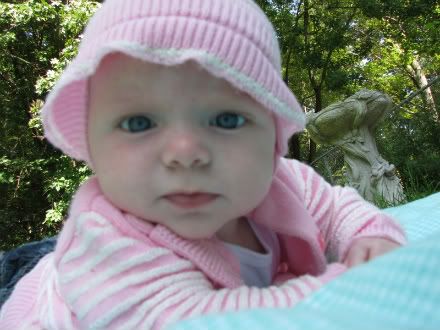 "How's this?"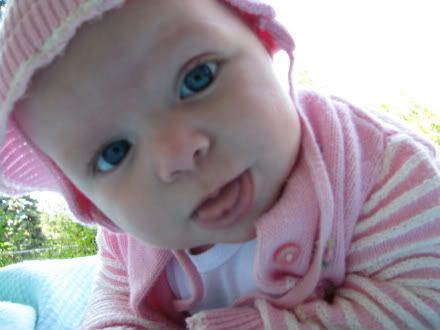 Don't be fooled, this was a cry.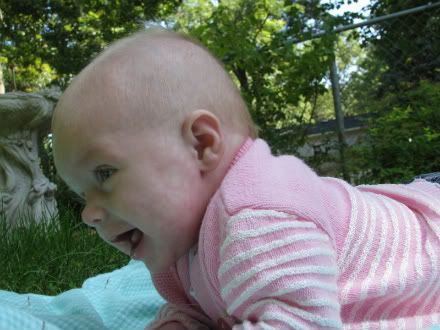 Matching little booties.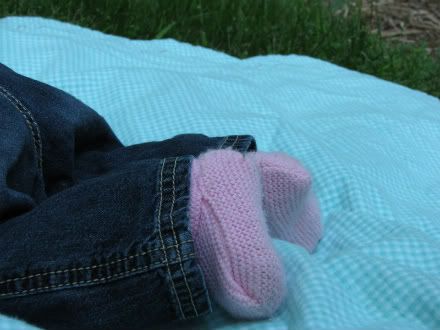 It's a good thing she can't really move yet, it's looks like she's thinking about a getaway.