I got a cute new headband at work yesterday. I bought it to wear to a wedding this weekend, but I might just leave it on today too.
I could never be a MySpace Queen; I lack bathroom picture taking skills.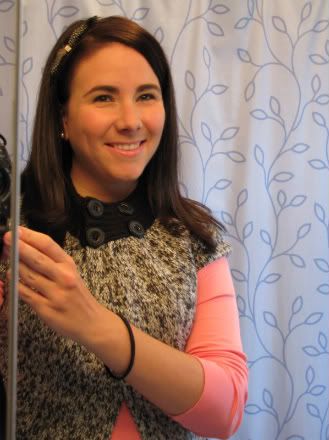 Isn't my expression awesome. It makes me think of a mannequin with a vacant look.
I just might order
this number
from j.crew.com. It's perfect for Christmas parties.
(No, I don't intend to write every post this month about clothing. I just worked the last two days, so clothing is on my mind.)
(My
sweater
is from Forever 21. I bought it yesterday.)