Last time we took Tillie to church I dressed her in a brown cardigan. Quite a number of people said, "he" and "boy". A bigger number than I would like... Today I almost pulled a green dress out of her closet, then decided I needed a full-on girly dress. Looking in her closet I found pretty much the girliest dress she has. It also happens to be my first dress.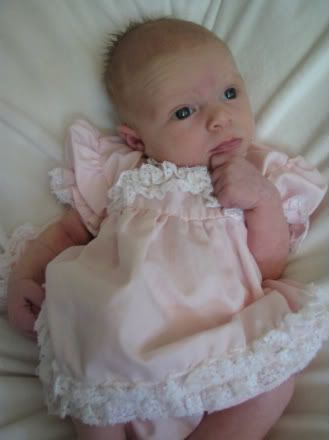 Channeling her inner "Uncle Rico"
This of course called for a photo shoot. She almost tipped over at one point, but she's still cute! And, you can see this face that she makes a lot. I think it's adorable. (But, I think that's my job as her mom!)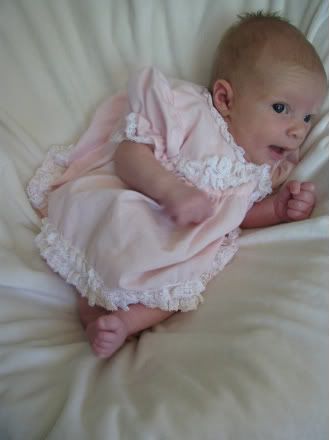 Um, a little help here!
Plus, I can't resist adding this picture Tim took of her cute little foot yesterday!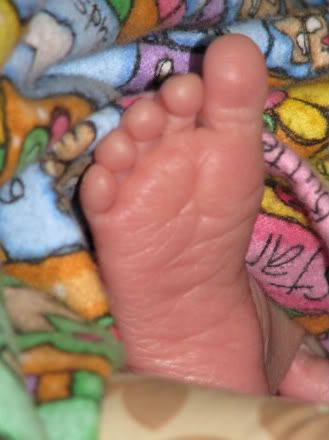 tiny toes.