I went to Sears today so I could get some blue paint tape for Tim. It was super-useful for painting. Tim actually hates painting, so this makes it a little better -- I taped all the edges off!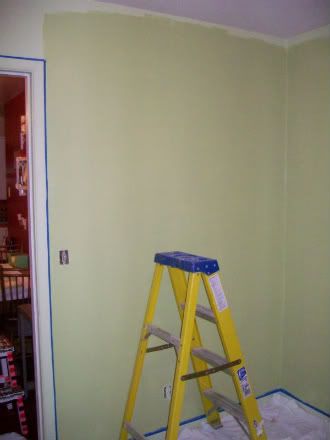 You can see one coat here! He and Mark did the primer all yesterday.
Since I was at Sears, I decided to wander upstairs to the baby department since I knew they carried the Carters line. I never knew that they also had things like cribs, strollers and carseats! As I was leaving, I noticed a random bin with some sale in it.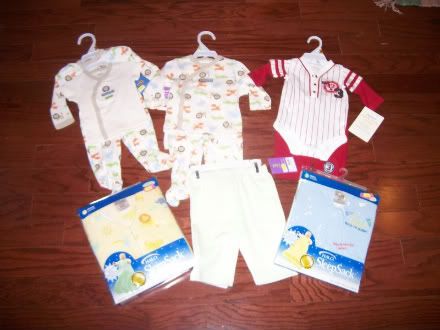 I got all of this for $10! I could have gotten the sleep sack in pink, but I think Tim would find a girl in blue to be more acceptable than a boy in pink. The pajama set with animals is three pieces. I bought that in two sizes. The red baseball outfit was only $1! The pants in the middle bottom are a two pack, the first is green and white striped, the other is solid white. Anything I don't use, I'll donate. Good deals have been just falling in my lap lately!