Amy requested a belly shot with my eyes. I don't have one, because we take them all from the same perspective so that the growth is more apparent. But! I do have this picture from when Tim and I went to Chicago!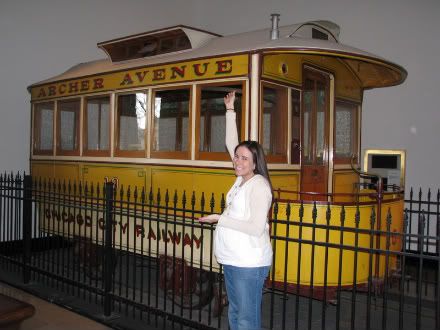 Tim's grandparents(? erm, someone) went to Archer Ave CRC, so we had to take this picture.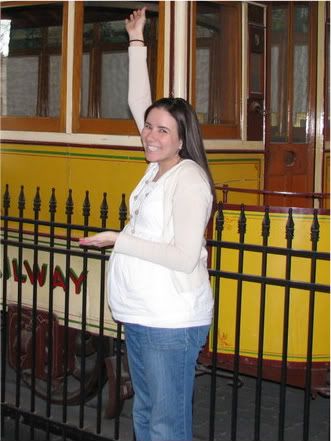 This is the outfit that got rave reviews when I wore it to work. Whenever I wear actually maternity clothes that have a band above the belly I look decidedly more pregnant.