This is a very special edition of belly shots.
1) Full body shot! Yes, you get to see my smiling face.
2) Christmas Tree! Apparently, this is a required shot if you are pregnant at Christmastime.
3) 20 weeks! That (should) be about half way!
I'm wearing my snazzy new top my mom gave me for Christmas. My mom knows what she's doing, I always seem to buy my maternity shirts too big. I'll get there, just not yet!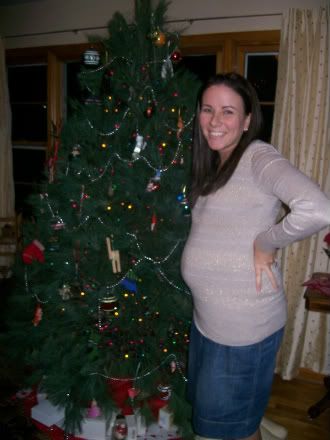 So, what are your gender predictions? I'd love to hear them and why you think that!