Davenport University opened up their dorms to trick or treaters tonight. My dad and I took the Kiz and Tillie. Trick or Treating with a baby is sweet; you get the candy! (My roommates and I did the same thing with 9 month old Kizie in 2002.)
My sister the gnome.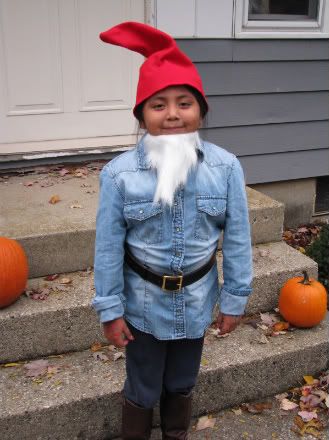 My baby the giraffe.