Tillie is a formula fed baby.
Did I intend for it to be this way? No, I planned to breastfeed for at least 6 months, most likely 12. I was going to for a number of reasons. I believe in the benefits of breast milk and it's a heck of a lot cheaper.
I had supply issues that made that not possible. I started supplementing with as little formula I could so that she would still get as much breast milk as possible. Thankfully, she took to a bottle with formula right off the bat. By 3.5 months, I was sick of fighting with my lame milk producing breasts. As of today, she gets one breastfeed a day, but I question how much she actually gets from that.
Unfortunately, I feel like I have to justify why I give her formula instead of breastmilk. I felt bad enough already, I didn't need other people making me feel worse. I've gotten over feeling bad, because, look at this kid. She's happy and well fed.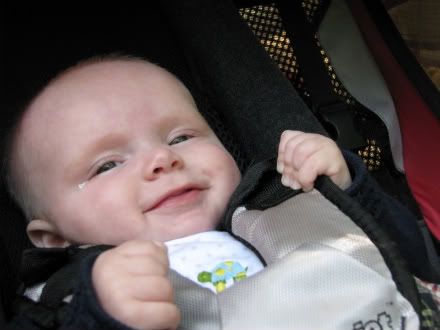 When she was only getting breast milk, she wasn't happy. She was hungry.
I had big plans when I was pregnant to wait until 6 months for solids. Why introduce something else when she was eating the world's perfect food for her? So hey, I'm already ruining her with formula, why not give her rice cereal at a little over 4 months. At 4.5 months, we've added carrots into the mix. She loves it.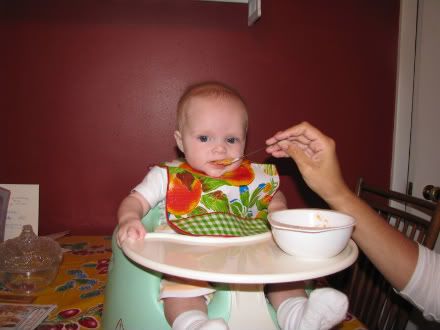 I don't feel bad, because my baby is happy. And, she sleeps 12 hours every night. But, there are a lot of people out there like me, so don't shame anyone who uses formula.