Tim's family has a reunion at Big Star Lake every year. We always go for the first weekend and a few days. Since we were only there for three days, I didn't want to bring the Pack N Play or cradle.
This worked just fine.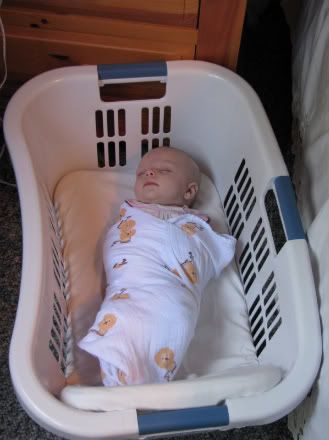 I think her favorite part was that she got to see Julie so much. I know we're all going to miss her when she moves to New Jersey. I guess we'll just have to go visit!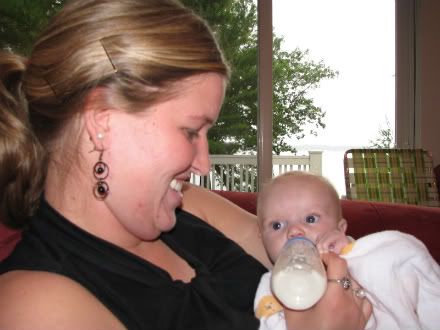 Tillie, Sophie and I hung out in the mornings.