Look at the cute onesies we made! Tim drew the acorn and the mushroom for me. I got the idea because I contemplated ordering an acorn onesie off etsy.com. Then I realized I could make one. But, I can't draw worth anything. Luckily I have a super-crafty husband!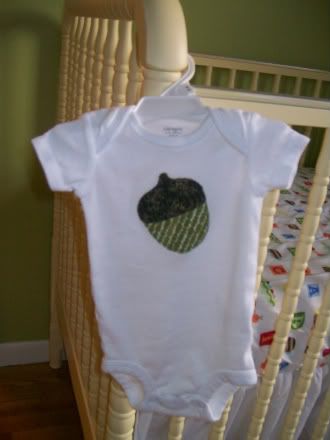 And, the mushroom to match the newborn pants.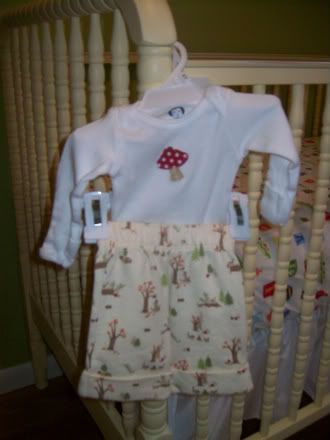 LuLu will definitely be styling!