My friends threw me an awesome shower today. I don't have many pictures, because my mom took most of them on her camera. But, here I am with the Kiz. (And, I'm not wearing maternity clothes!!)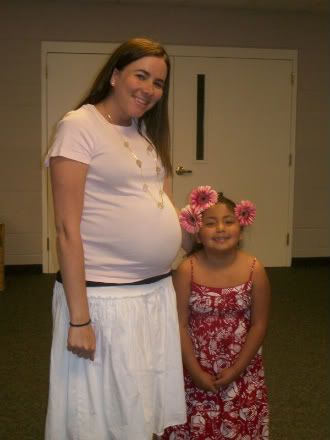 Bonus picture of Auntie Kiz with cheesecake -- it was delish.
The flowers were stolen from the centerpieces Dillon made.
Tim did a lot of work on school AND things for LuLu while I was gone.
The cradle is fixed! (And, Cara gave me the sheets for it today at the shower which was perfect timing! (Yes, I know I should wash them first, but I had to take a picture!))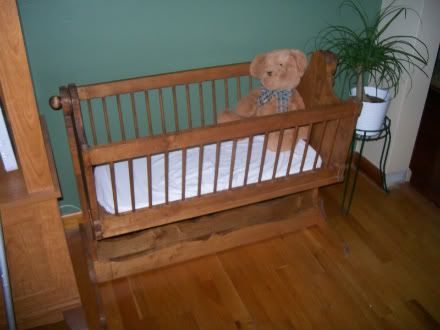 The clock is hung!
But, the rest of my house is a mess...I have a lot of laundry to do this weekend!