I know it's a little early. But, our crib was ordered today! I had my heart set on a white crib. It was what I always pictured having. I found some I liked the look of at Babies R Us, but they had janky construction. I found some I liked the look of at Land of Nod, but they were crazy expensive. Then, I found the white Jenny Lind crib at Land of Nod. It was within reason and white. Perfect!
My mom called me this weekend and asked me what I thought of the yellow Jenny Lind in Land of Nod's sale section. I told her no. I wanted white. I didn't care that it was $100 cheaper.
A day later, just to prove I was right, I looked it up. Wrong.
Adorable. Love at first sight. I
have
to have the yellow crib.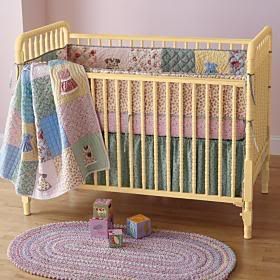 Tim has always wanted to paint the walls green. My mom found this clock at the Land of Nod outlet for super-cheap.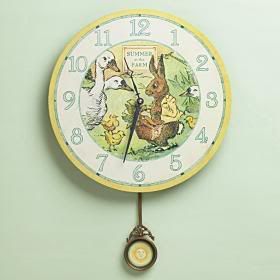 It's falling together easily. A slightly vintage vibe. Perfect.